DG 10 020 1 - Leak test platform for bipolar plates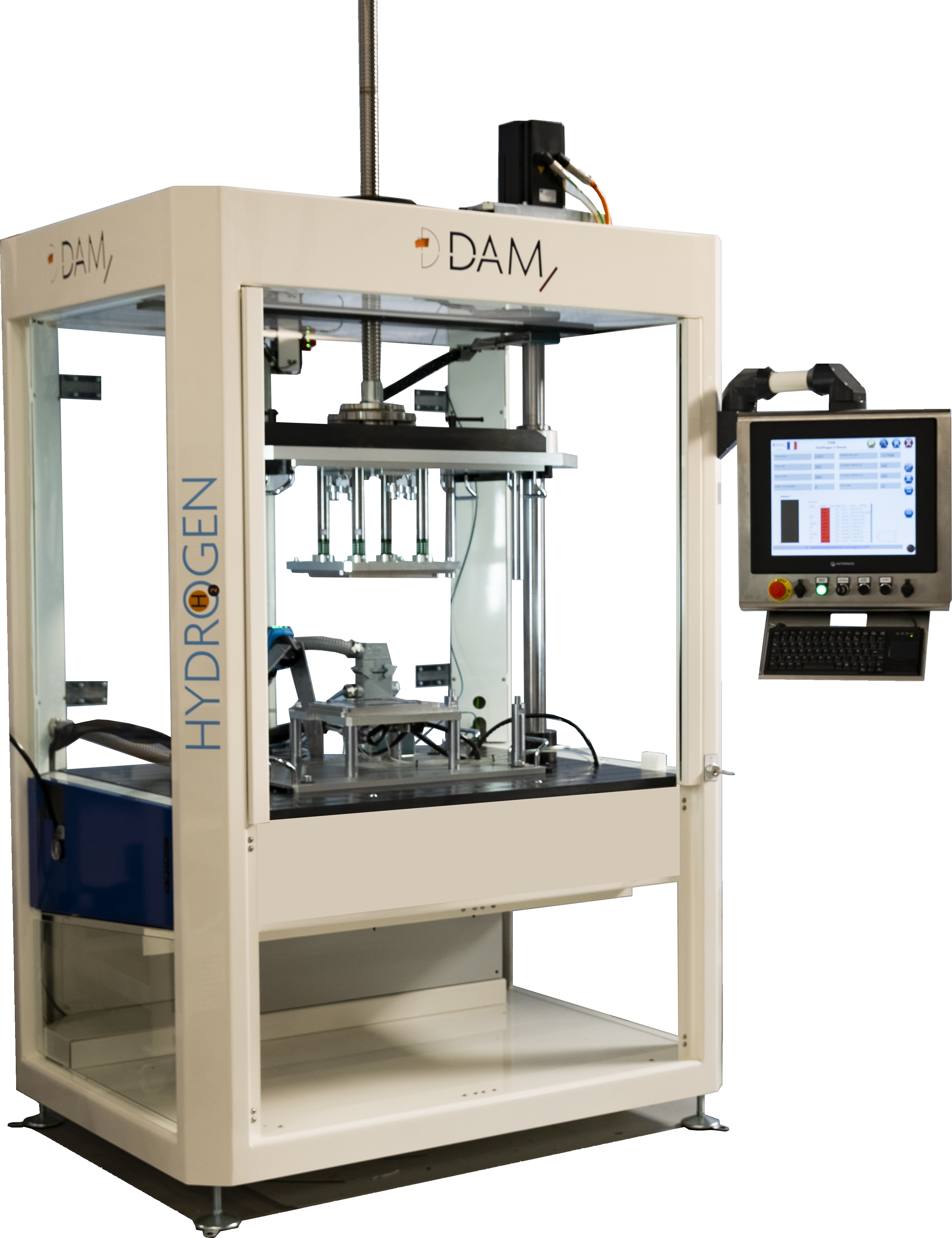 DAM Group has developed a range of leak test platforms able to operate on any hydrogen components.
We are updating our processes and equipment to comply with the high leakage requirements of fuel cell manufacturers.
This leak test platform is the medium capacity bench of our leak test range.
It allows a considerable reduction in cycle time.
Database integration for UUT test results
Create, save and deploy your test sequence
Manage and track your production
Interchangeable tooling
Connectable, 4.0 Industry
Plug & play
Test medium size products (700*500*450mm)
Competitive price: machine manufactured from A to Z by DAM Group
Fast delivery times
Cost optimization
Scalable thanks to firmware and web user interface updates
Autonomous (intuitive interface and UX design) in evolution
Limits spare parts, no stock
Machine Industry 4.0
Pressure: 0-6 bars
Sequence data backup: XLM (>100 sequences)
DUT loading: Manual/Robot/Cobot
Web service API: accessible via web service
Possibility of adding sensors according to specifications
Download data sheet