Solutions for mobile and stationary hydrogen applications
Test and Measurement Solutions for hydrogen systems and subsystems
Today, the development of fuel cell systems is necessary for decarbonising the power sector. There is a clear trend towards their adoption, not only by industry but also by the public authorities.
Indeed, fuel cell technology is no longer in the prototyping phase. The leading manufacturers (automotive, maritime, river) are already marketing hydrogen vehicles.
The main challenge now is to industrialise production to reduce costs and accelerate the take-up of the hydrogen vehicle by end consumers.
Thanks to its expertise in fluid management, DAM Group is positioned as a key player in the hydrogen value chain. It offers test and measurement solutions, fuel cell assembly solutions and related products.
A range of products and solutions at the heart of hydrogen mobility, from lab to end-of-line production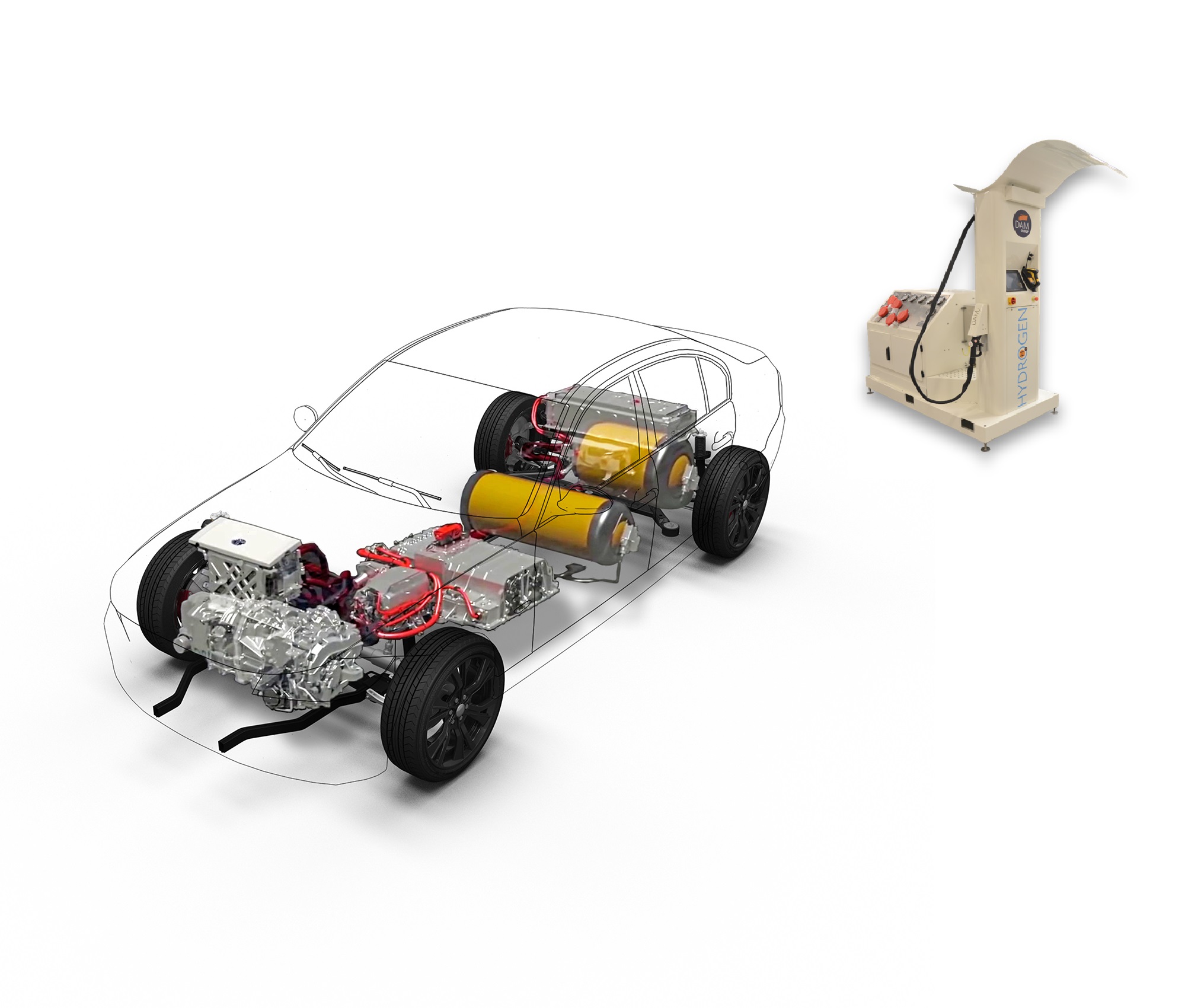 Testing of assembled sub-assemblies Tank
Characterisation testDC/DC converter
e-motor test bench (700v / 800v)