DEVELOPMENT OF SIMULATION SOFTWARE, HIL AND PHIL SIMULATORS: UNSURPASSED EXPERTISE
Software simulation : an unsurpassed expertise
La simulation dans le domaine du test est un élément incontournable. DAM Group a depuis de nombreuses années investit ce champ d'activité et met en œuvre son expertise en proposant une gamme de produits propres et de prestations liés à la simulation.
De la maîtrise des outils de simulation pour les phases d'étude et de conception de nouveaux produits à la réalisation de simulateur logiciel et simulateur HIL, les équipes techniques de DAM Group possèdent toutes les compétences pour répondre aux besoins de nos clients.
SIMULATORS OF EMBEDDED SYSTEMS
In the aerospace sector, DAM Group has developed:
satellite platform simulators
payload and onboard instrument simulators
These simulators, also known as EGSE (Electrical Ground Support Equipment), are used for international missions between space agencies (CNES, ESA, NASA, ISRO, JAXA, CNSA). And allow the validation of onboard equipment on the satellite before the final platform/payload integration.
RF BEACONS NETWORK SIMULATORS
DAM Group propose des simulateurs de réseaux de balise RF pour le système de localisation précise de satellite DORIS qui est la référence mondiale de localisation des satellites d'altimétrie.
Le simulateur permet de générer les signaux RF DORIS en temps réel conformément à l'orbite simulé pour valider les instruments embarqués.
DAM Group has developed HIL and PHIL simulators to allow a complete validation of equipment and simulate under all nominal and degraded modes of operation:
ECU-tester
Electric motor inverter tester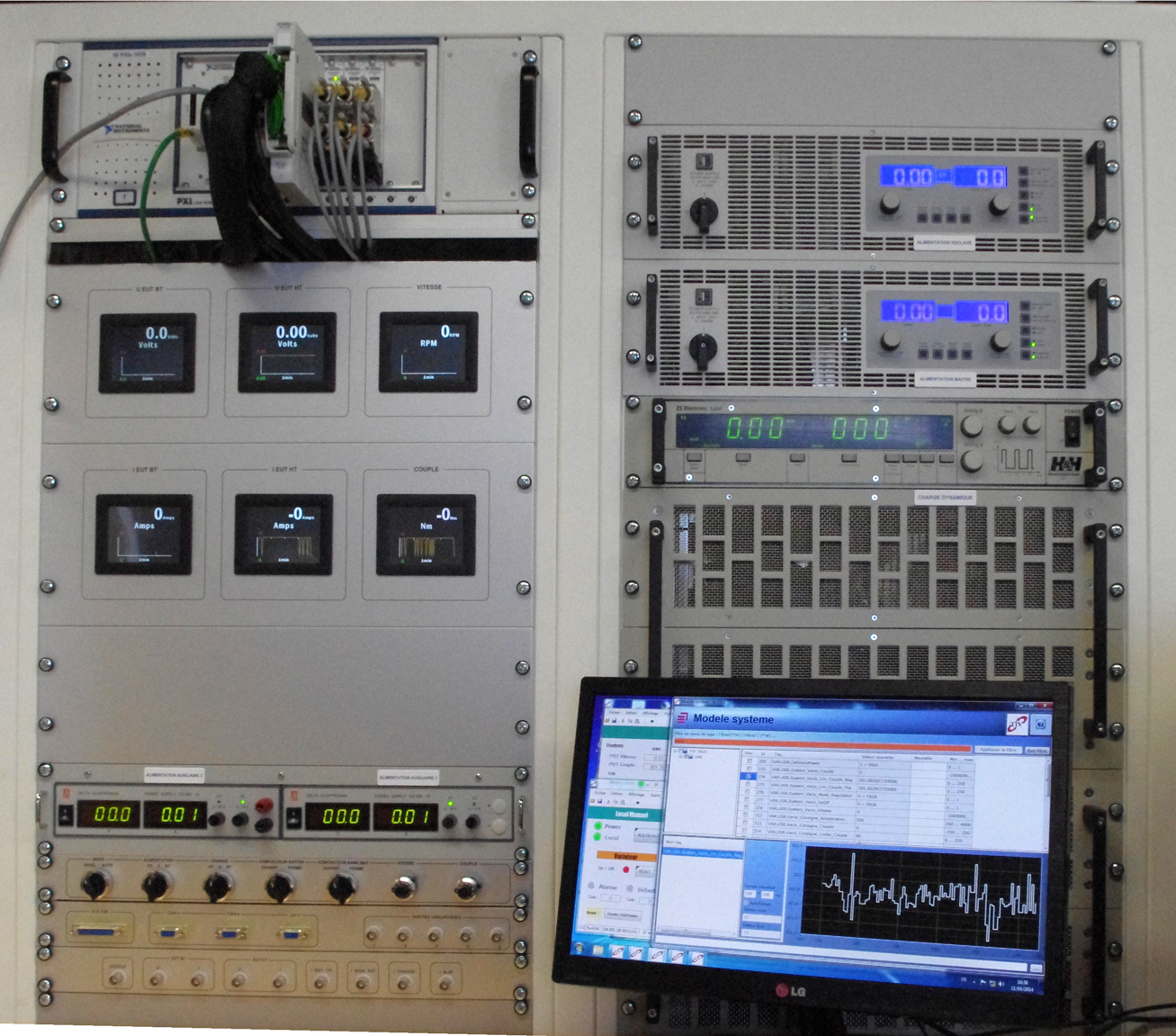 THERMAL, MAGNETIC, MECHANICAL AND ELECTRONIC SIMULATION
During the study phase of our products, our engineers use simulation software to validate and optimise our designs:
Altium® for our electronic simulations
The ALTAIR® software suite:
Flux® software for electromagnetic methods simulation
Simsolid®, Optistruct®, Simlab® for static and dynamic linear and non-linear structural analysis.
AcuSolve® for computational fluid and heat transfer dynamics