High pressure testing station 400 bar / 875 bar for hydrogen systems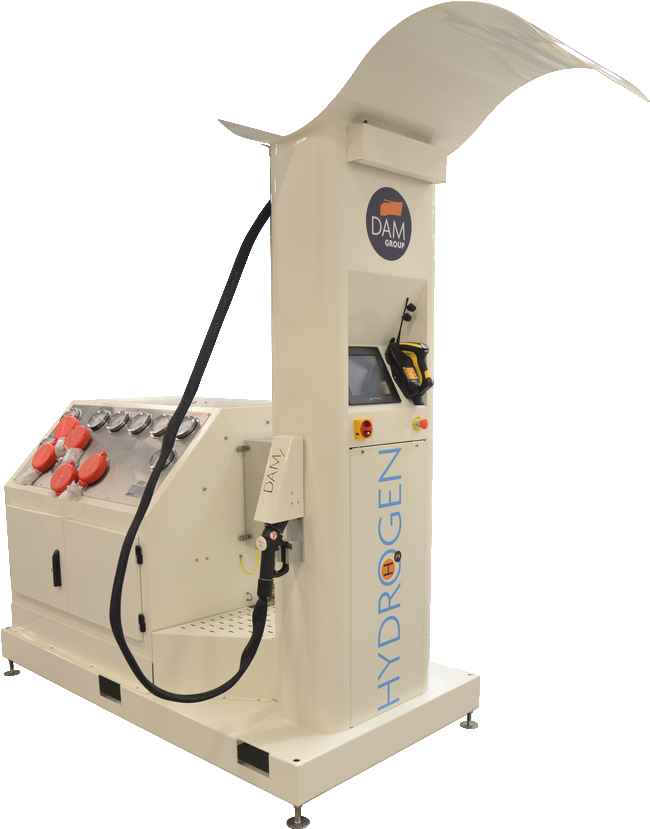 With its expertise in leak testing, DAM Group has developed a unique high pressure leak test solution for hydrogen component assembly.
The station allows to control and verify the tightness by a leak test ramping up to 875 bar.
Hydrogen high pressure testing applies to components (tanks, generators, electrolysers, H2 valves) as well as to the high pressure circuits of hydrogen vehicles, such as cars, trucks, vans and trains.
Anticipate the risks, control your high pressure hydrogen systems!
Validation of the tightness and the pressure resistance
Leak detection by steps
400 bars / 875 bars
Data backup and complex analysis
Laboratory and production test bench
Tested products: tanks, generators, electrolysers, H2 valves, high pressure circuits, H2 vehicles
Safety of the installations
Product safety: progressive pressure build-up
Operator safety
– Pressure build-up by configurable ramp
– Test repeatability
– Direct display of the output pressure
– Display of the history of the last XX tests
– Software configurable by the user
– Data archiving and traceability
– Ethernet, Modbus TCP/IP
After-sales service
Maintenance
Filling function possible
Infrared link : SAE J2799 protocol
Download data sheet