DATA ACQUISITION AND PROCESSING: STANDARD OR CUSTOMISED SOFTWARE
DATA ACQUISITION AND PROCESSING: STANDARD OR CUSTOMISED SOFTWARE
DAM Group expertise is based on 30 years of experience in data acquisition and processing.
Our know-how enables us to offer our clients programs developed by our systems design office, whether they are standard or project-specific.
The standardisation of our programmes and libraries allows us to react quickly and to optimise costs.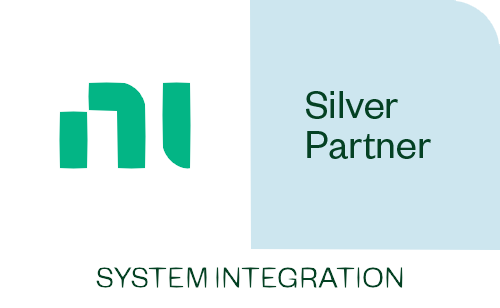 Certified partners of NI (National Instruments), we have state-of-the-art technologies in virtual instrumentation.
CERTIFIED DEVELOPERS FOR OPTIMAL PERFORMANCE
Our systems engineers are primarily engineers or Dr in Applied Physics & Instrumentation who understand our clients' difficulties.
They are trained in the object-oriented programming languages C++, Java, C#, Python, Ada and Visual Basic and in the languages and tools of NI LabVIEW ™ (RT FPGA), TestStand ™, VeriStand ™.
Our developers are certified in:


TestStand Developer (CTD)

These certifications certify the skills of our engineers:
to comply with the standards and recommendations of the publisher on the one hand
to create complex, high-performance, coherent, structured architectures that comply with our clients' specifications and expectations
FROM DATA PROCESSING TO THE SOFTWARE DEVELOPMENT FOR CYBER-PHYSICAL SYSTEMS
Our team is skilled in analysing, processing and developing algorithms to detect, discretise, or record physical phenomena to decide or perform an action.
We work on complex systems for the analysis of heterogeneous phenomena, for which we are experts in different sensors and analysis technologies such as:
Vision
NVH (Noice, Vibration, Harshness)
Sensor (pressure, flow, force, torque, pressure)
We process data from a few Hz to several MHz.
Each system we develop integrates multiple communications with other systems.
We are expert in the architectures allowing industrial communications, scientific instruments and embedded communications such as:
PLC/ OPC / Modbus/ Ethernet IP/Ether Cat / TSN/ Profibus / ProfiNet/ IO Link / TCPIP /ect
GPIB / Serie / I2C / SPI / VXI / PXI / SCXI
CAN / LIN / FlexRay / ARINC / OBDH / CAN / SpaceWire