CNES SME Labels : DACTEM (a company of DAM Group), awarded for EGSE test equipment and Qualification of 1553 communication bus interfaces
Alès, 10th February 2021 – At the end of December 2020, the CNES labeling committee deliberated and announced the winners of its CNES-SME label.
Among the laureates, DACTEM – DAM Group has been awarded the Product label for EGSE test equipment and the Service label for the Qualification of 1553 communication bus interfaces.
The members of the accreditation committee composed of the Purchasing, External Revenue and Legal Affairs Department (DAJ), as well as the "referent" technical services of the various CNES departments studied nearly twenty applications among the 200 SME suppliers in the space field of which DACTEM has been a member for 35 years.
The activities submitted for labeling were evaluated according to several criteria, they must have proven their effectiveness for example must have matured to a technology readiness level (TRL) of at least 6, and have business development potential.
Through these two labels, it is not only the expertise deployed by DACTEM but also its impressive ability to innovate and its great agility that is awarded.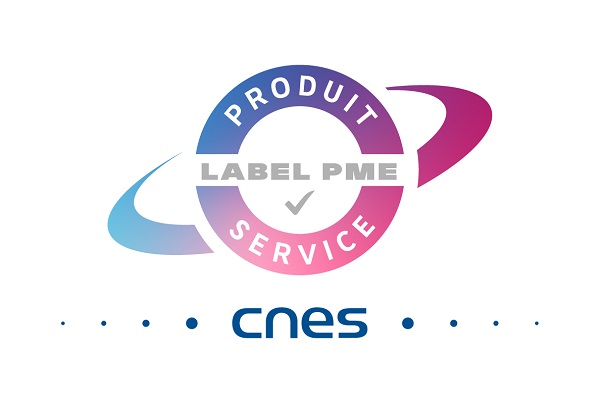 35 YEARS OF RECOGNIZED EXPERTISE IN THE SPACE INDUSTRY
– EGSE testing equipment:
EGSEs (Electrical Ground Support Equipment) are used by satellite and subsystem integrators to perform functional and electrical validations of the satellite on the ground prior to launch.
DACTEM's skills are reflected in :
Simulation of power bus and heaters.
Discrete CT generation
Analog TM acquisition, logic status, relay, thermistor
Management of communication bus 1553, CAN, LVDS …
Sequencer software for testing, processing and monitoring of TMs
– Qualification of 1553 communication bus interfaces
DACTEM performs electrical and protocol qualification tests of the 1553 bus interfaces according to AS4111, AS4112, AS4113, AS4114 and AS4115 standards.
Obtaining these two labels further supports the legitimacy of the SME in its ability to differentiate itself by offering solutions at the cutting edge of technology to major French and international industrials.
DACTEM would like to warmly thank the CNES for its recognition over the past 35 years.