After a drastic commitment by the UK to reduce greenhouse gases by 2050. Hydrogen has become the solution to achieving this goal!
The UK is becoming one of the forerunners in Europe in developing the production and application of hydrogen.
In order to support this development, investments are multiplying with the creation of the "Net Zero Hydrogen Fund", which adds to public and private financing.
To this end, Business France is organising two days of "Business Expedition Hydrogen" from 12 to 13 October in London, especially for companies wishing to position themselves in the UK.
A presentation of the markets and opportunities in the hydrogen mobility sector in the United Kingdom (economic service of the French Embassy in the United Kingdom, the British Department for Transport – Hydrogen team, Aurora Energy Research, Tevva, Ricardo and many other participants…).
Networking sessions and cocktails.
A visit to Tevva's hydrogen truck production lines.
ASK YOUR BADGE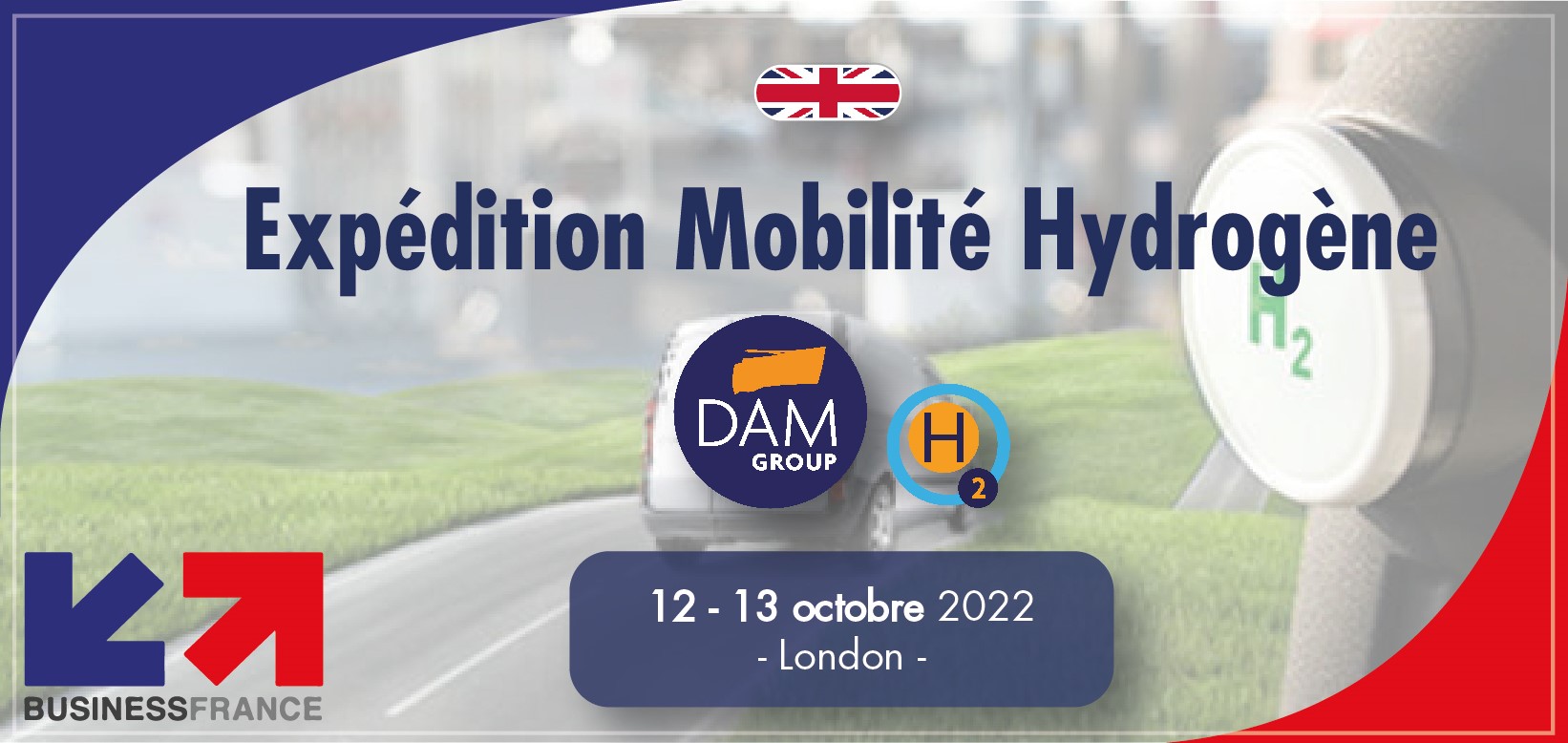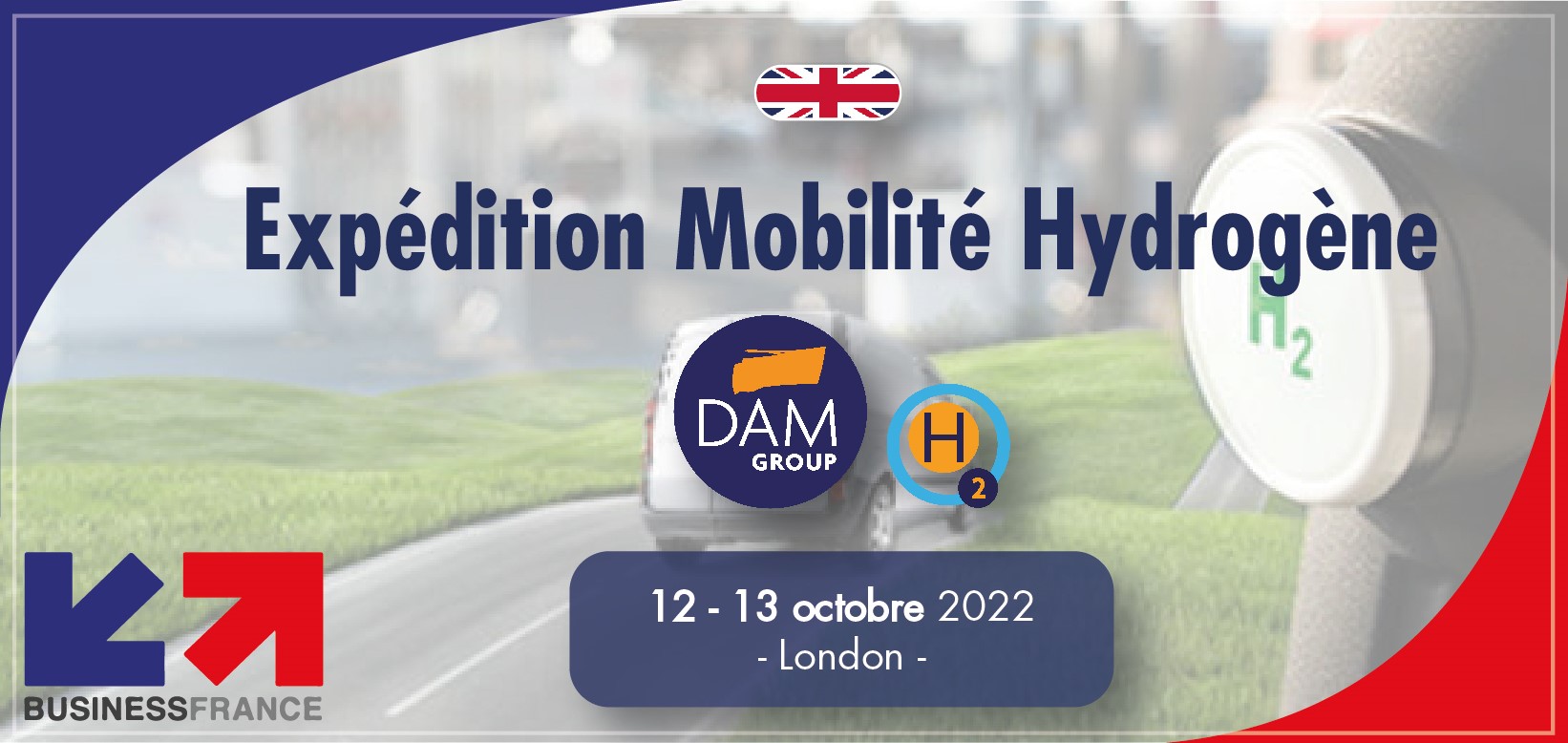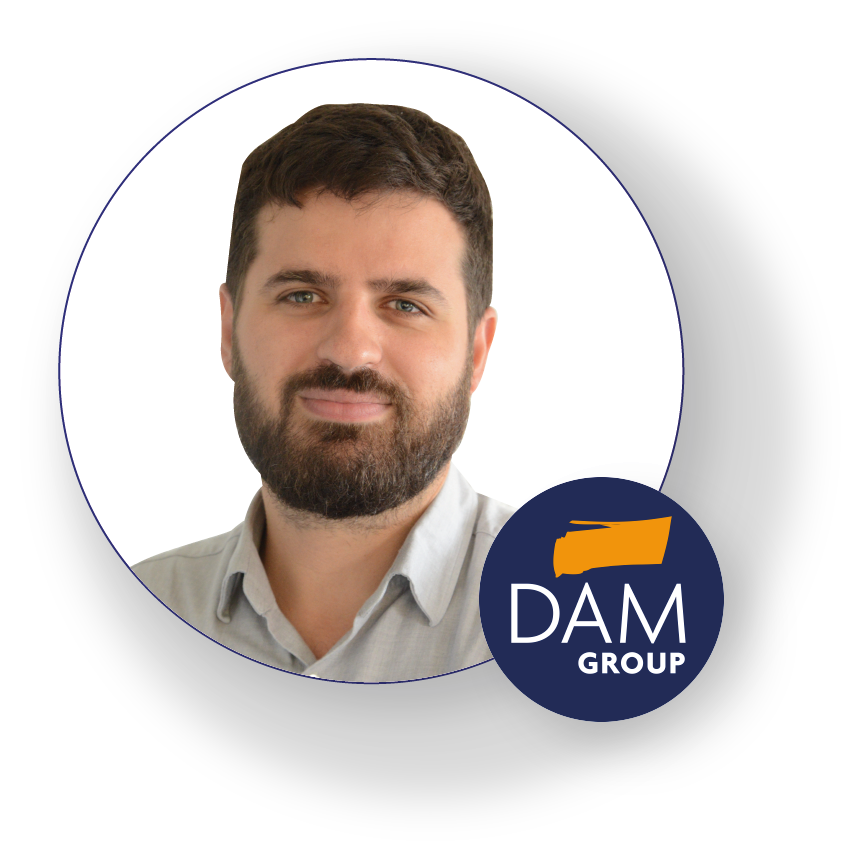 OUR TEAM WILL BE PRESENT TO REPRESENT FRANCE
Our expert Stanislas De-Font, will be present at "Expedition Mobility Hydrogen", do not hesitate to contact him directly to discuss your needs in fuel cell tests, bipolar plates, MEA, modules and tanks.
Book your appointment with our expert: s.defontreaulx@dam.fr
TOGETHER LET'S EXPLORE THE FIELD OF POSSIBILITIES.
WE RESPOND TO YOUR MOST SPECIFIC NEEDS
CONTACT US!