DAM GROUP : DAM GROUP, appears in CARA's 2019-2021 project book
It is with great pleasure that we share with you today this publication in the CARA Project Book 2019-202. This book is a reminder of the event that was recently held near Lyon on October 4th: "Innovative Mobility 2022".
The DAM GROUP teams were present at this event to present our latest innovation in #mobility: the "CVM-Cell Voltage Monitoring".
To find out more ? click on the following link: Here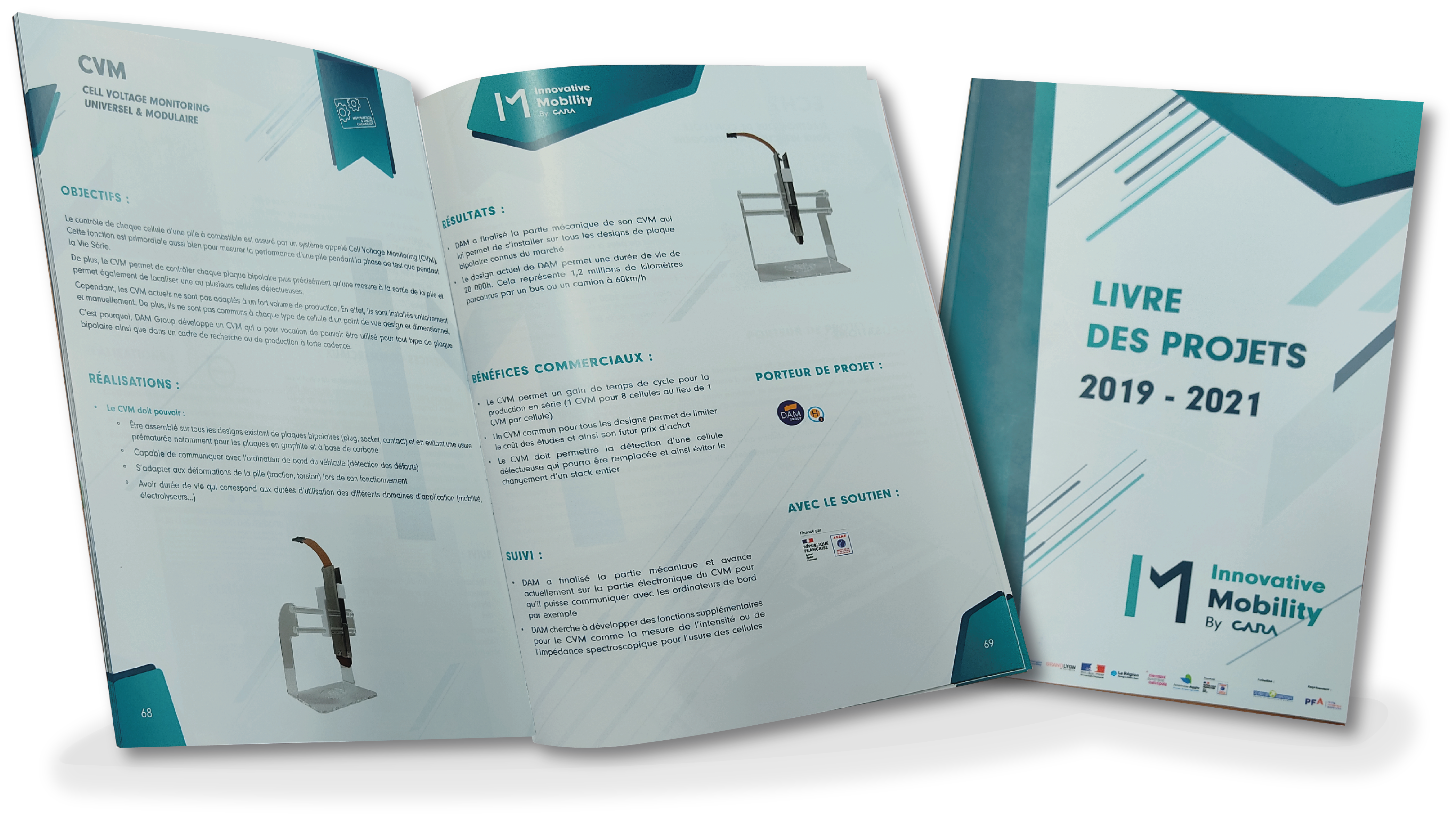 TOGETHER LET'S EXPLORE THE FIELD OF POSSIBILITIES.
WE RESPOND TO YOUR MOST SPECIFIC NEEDS
CONTACT US !