DAM GROUP: READY FOR THE 3RD EDITION OF HYDROGENE EUROPE- FLAGSHIP EVENT EXPO 2022
"There is no doubt that hydrogen will have a key role to play in Europe's energy transition, particularly in harvesting fast-growing renewable energies".
*Source : Hydrogen Europe
Meet us during the European Hydrogen Week from 25 to 27 October 2022 in Brussels (HALL 11, stand n°6).
This event represents the largest annual event dedicated to hydrogen.
You will be able to participate in a wide range of hydrogen events. The week will be marked by the cooperation and joint efforts of the Clean Hydrogen Partnership and its members: the European Commission, Hydrogen Europe and Hydrogen Europe Research.
The aim of the event is to: bring together for three days leaders from industry, institutions and academia, including stakeholders involved in the production, distribution and use of global renewable energy, including hydrogen.
You will have the chance to find out about the latest trends, technologies and hydrogen projects.
If you have any questions, please do not hesitate to contact us at dam@dam.fr . Our experts Pierre and Stanislas, will be happy to discuss with you the latest developments in the hydrogen value chain!
ASK YOUR BADGE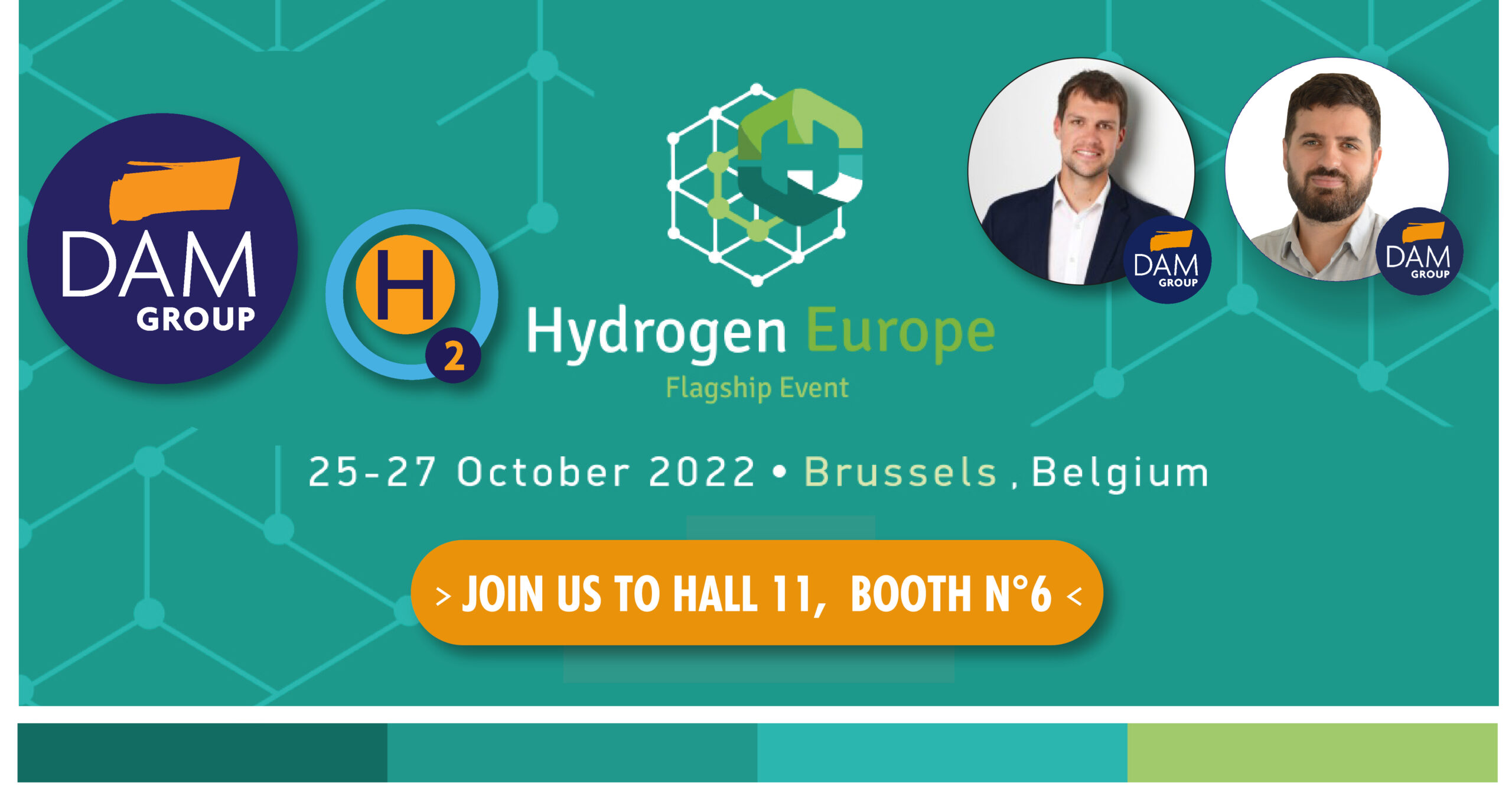 TOGETHER LET'S EXPLORE THE FIELD OF POSSIBILITIES.
WE RESPOND TO YOUR MOST SPECIFIC NEEDS
CONTACT US!