EGSE & SCOE for flight model validation and AIT testing
Electrical Ground Support Equipment (EGSE) are used by satellite and sub-system manufacturers and integrators to test and validate electrical functions of the satellite on the ground before launch.
Electrical Ground Support Equipment (EGSE) are based on S/W and H/W modules developed by DAM Group (DACTEM) for most common space interfaces such as Power, TM/TC and buses.
We offers a wide range of products :
• TM/TC Front-end for Telemetry acquisition and Telecommand generation (ESA ECSS CCSDS)
• 1553, CAN, LVDS Front-end unit to control, simulate and monitor the onboard Data handling.
• Instrument SCOE allows operating stand-alone Instrument through the electrical interface. It provides power, control signals (discrete, serial, bus) interfaces and monitor the instrument. The SCOE can be operated connected to an overall test system via a remote (LAN) interfaces.
• Power supply and Distribution unit SCOE allows to power supply and manage power distribution unit ( heater and thermal control, relay command)
Electrical Ground Support Equipment (EGSE) Control Software In-house software allows the operation of Test and Monitoring equipment towards unit under test. It provides control and monitoring environment for, data processing, visualization and archiving. It offers a test sequence editor in script language and Graphical User Interface. It controls automatic test execution and generation of test reports.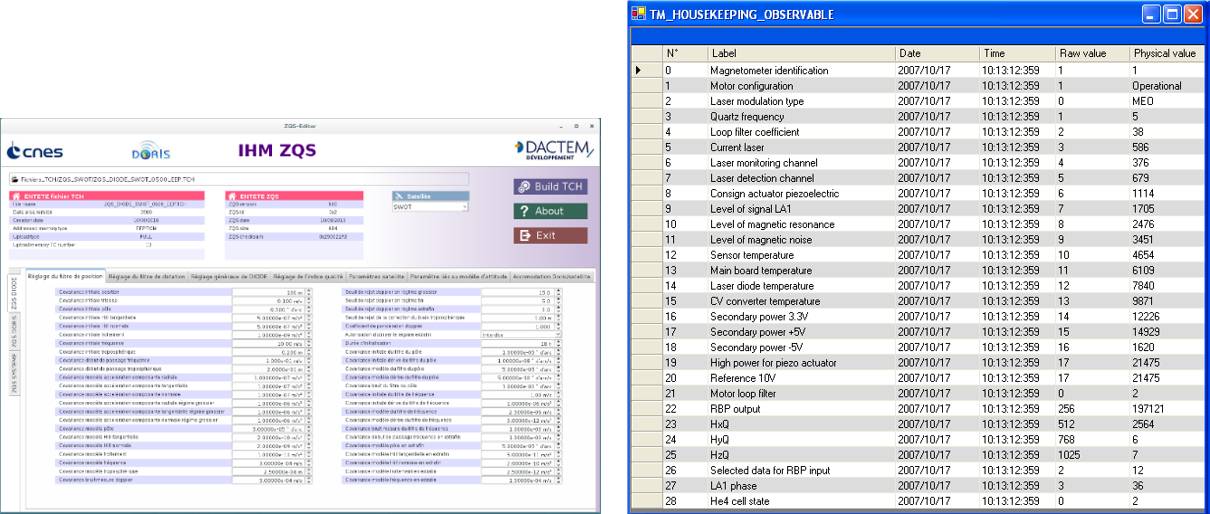 Satellite interfaces and Data handling
Power bus 100V, 50V, 10A
Avionic bus: 1553, CAN, Spacewire, LVDS
Relay command HLC, HPC, LLC
Digital I/O
Analog signal, DAC, ADC
Dynamic load
Thermistor, Heater PUS packets, CCSDS packets
C&C, HLP/PFLP…