THRUST BALANCE - NEW CONCEPT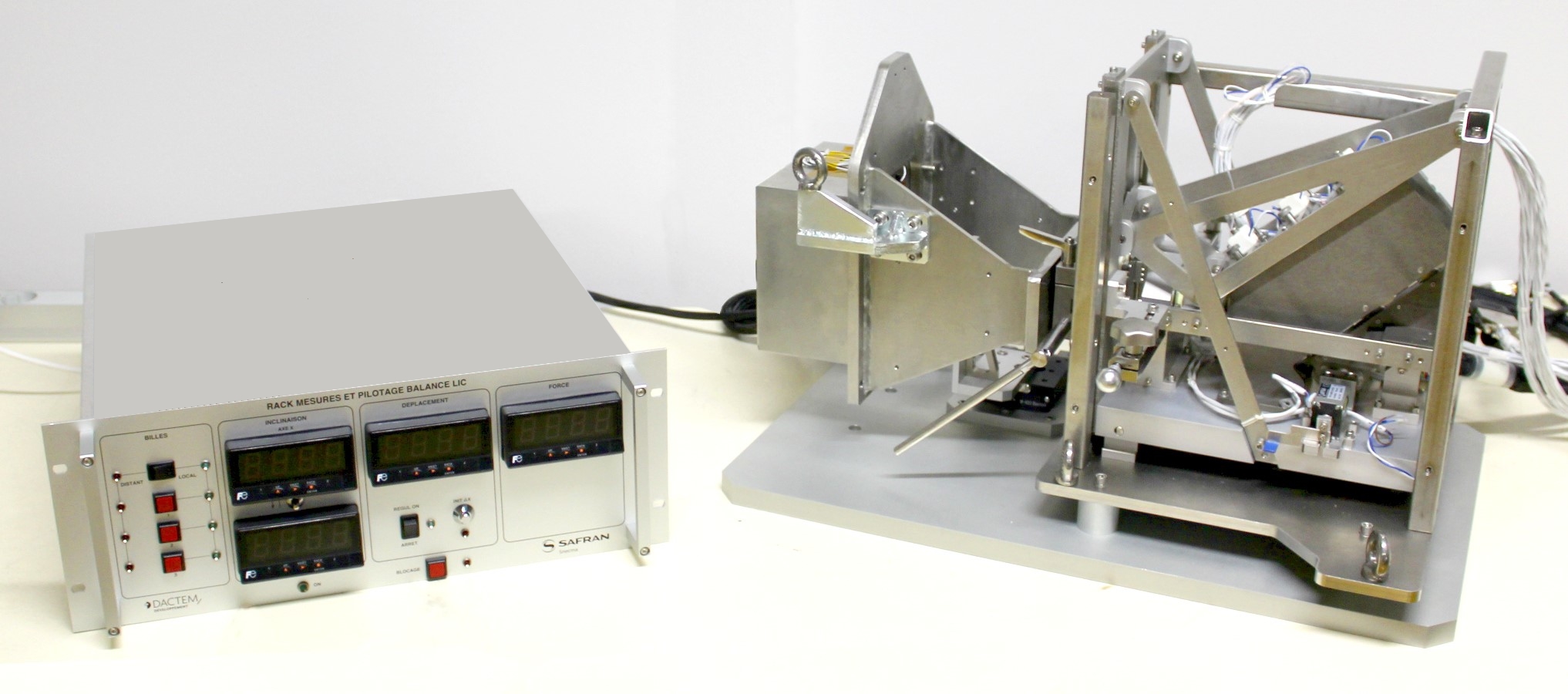 The balance allows to measure the thrust of  plasmic thrusters.
The balance is inside a vacuum chamber. The electronic rack to control and acquire measurement is outside the vacuum chamber.
The balance is used to qualify thruster for long time tests.
Based on a null deflection suspended pendulum
Design derived from proven previous instrument
Work environment Thermal vaccum (10-4 mbar)
Download and read the scientific paper written for the Space Propulsion Conference, 19th march 2021.
Download
THE LATEST TECHNICAL ADVANCES MADE ON OUR THRUST BALANCE
Leveraging on previous achievements, the thrust balance electromagnetic, mechanical and thermal designs have been optimised to hinder heat generation and propagation whilst maximising the electrical thruster generated calories emission, enabling very precise measurements and minimum thermal drift during continuous operation.
Additionally, a highly accurate in-situ calibration tool was developed to allow, under vacuum and between thruster firing, measurement accuracy verification.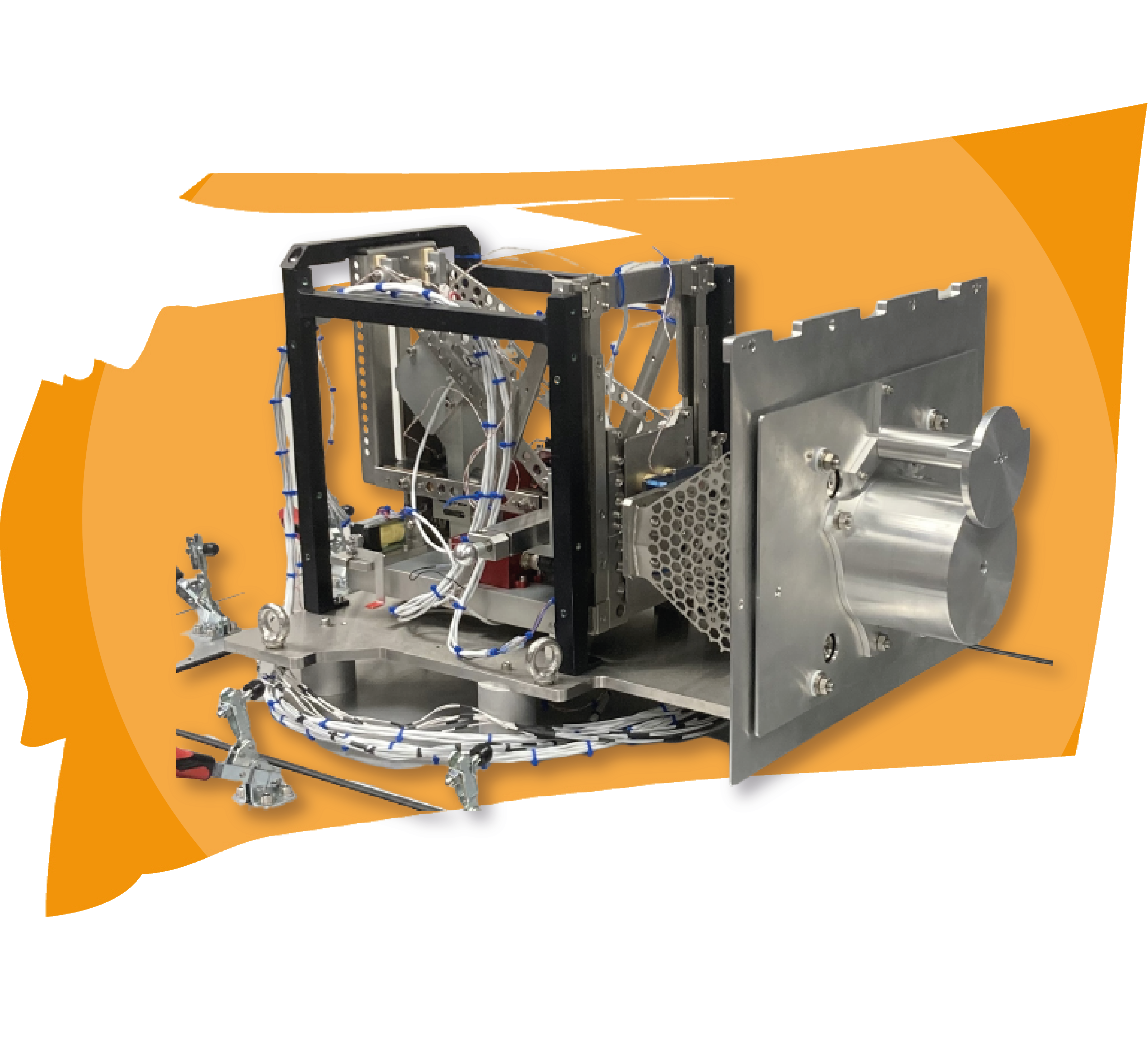 Automatic measurement:
Dynamic measurement
Measurement display
Data storage
Calibration mode:
Integrated calibration  system
Its operation: 
The thrust balance is engineered with a voice coil actuator, producing a counter thrust to the one generated by the thruster, integrated inside a feedback loop driven by a PID regulator.
The electromagnetic design of the voice-coil has been optimized in order to reduce under 5 mW the amount of calories produced during operations.
The mechanical engineering of the thrust balance has been perfected to minimize the propagation and maximize the emission of the calories generated by the electrical thruster.
This drastically minimizes the thermal drift and results in an increase of temperature of only a few degrees after a continuous operation of the balance for 24 hours.
To achieve these high performances, electromagnetic, thermal and mechanical simulations using finite element method were performed using the Altair Software Suite (Flux©, Simsolid©, Simlab©).
Thus, the thrust scale allows a measurement from 10 mN to 100 mN, with a resolution of less than 70 μN and a sensitivity better than 350 μN.
Additionally, the thrust balance integrates a calibration tool, allowing for calibration under vacuum in between measurements.
This tool relies on a second pre-integrated voice-coil mounted on flexure bearings, and has been calibrated before integration on a dedicated test bench.
Measuring range from 10 to 350 mN
Accuracy and repeatability: 350µN