THRUST BALANCE - NEW CONCEPT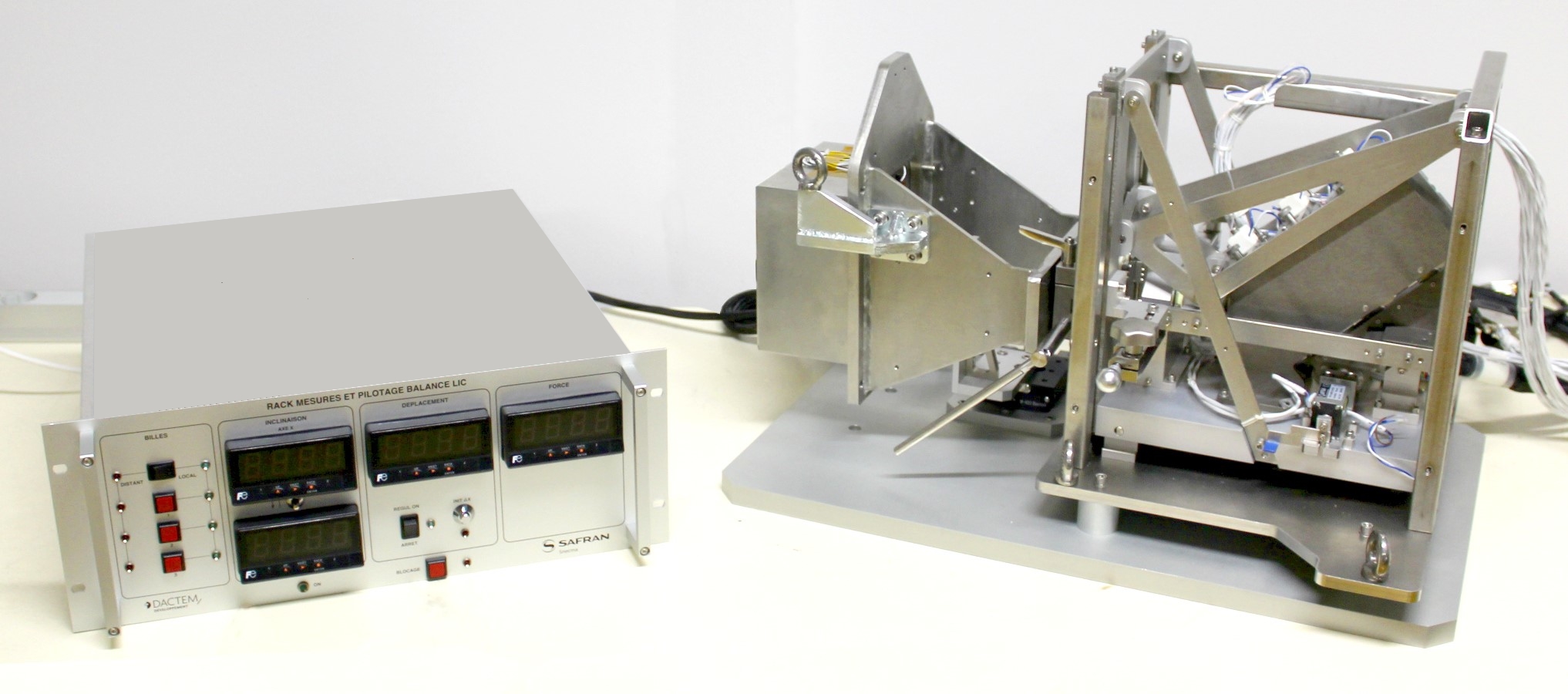 The balance allows to measure the thrust of  plasmic thrusters.
The balance is inside a vacuum chamber. The electronic rack to control and acquire measurement is outside the vacuum chamber.
The balance is used to qualify thruster for long time tests.
Based on a null deflection suspended pendulum
Design derived from proven previous instrument
Work environment Thermal vaccum (10-4 mbar)
Download and read the scientific paper written for the Space Propulsion Conference, 19th march 2021.
Download
Automatic measurement:
Dynamic measurement
Measurement display
Data storage
Calibration mode:
Integrated calibration  system
Measuring range from 40 to 350 mN
Accuracy and repeatability: 1% measured value