Space industry : test facilites and simulators
DESIGN AND MANUFACTURE OF TEST FACILITIES AND SIMULATORS FOR THE SPACE INDUSTRY
DAM Group, through DACTEM, has been designing and manufacturing test benches and simulators for the space industry for 35 years.
Over the years, we have worked on projects such as:
Sentinel 6, Sentinel 3 CD, and other important projects such as Goce, Swarm, Cryosat 1 2, Sentinel 3 AB, etc.
Finally, we built instruments to test the EGSE payload for qualification and Satellites AIT assembly, integration, and test for all these projects.
AT THE FOREFRONT OF ELECTRICAL PROPULSION
In addition to our capacity to test payload instruments, we have been at the forefront of the European development of test methods for satellites electric propulsion over the past 20 years.
We have designed and manufactured for leading thrust systems manufacturers and several platform manufacturers:
PPU controllers
PPU simulators
thrust measurement balances
HET dynamic load simulators
plume measurement test benches
We are also working on test systems for low power propulsion systems and higher-power ranges (>10 kW).
SPECIALISTS IN TEST BENCHES FOR EMBEDDED EQUIPMENT OR SYSTEMS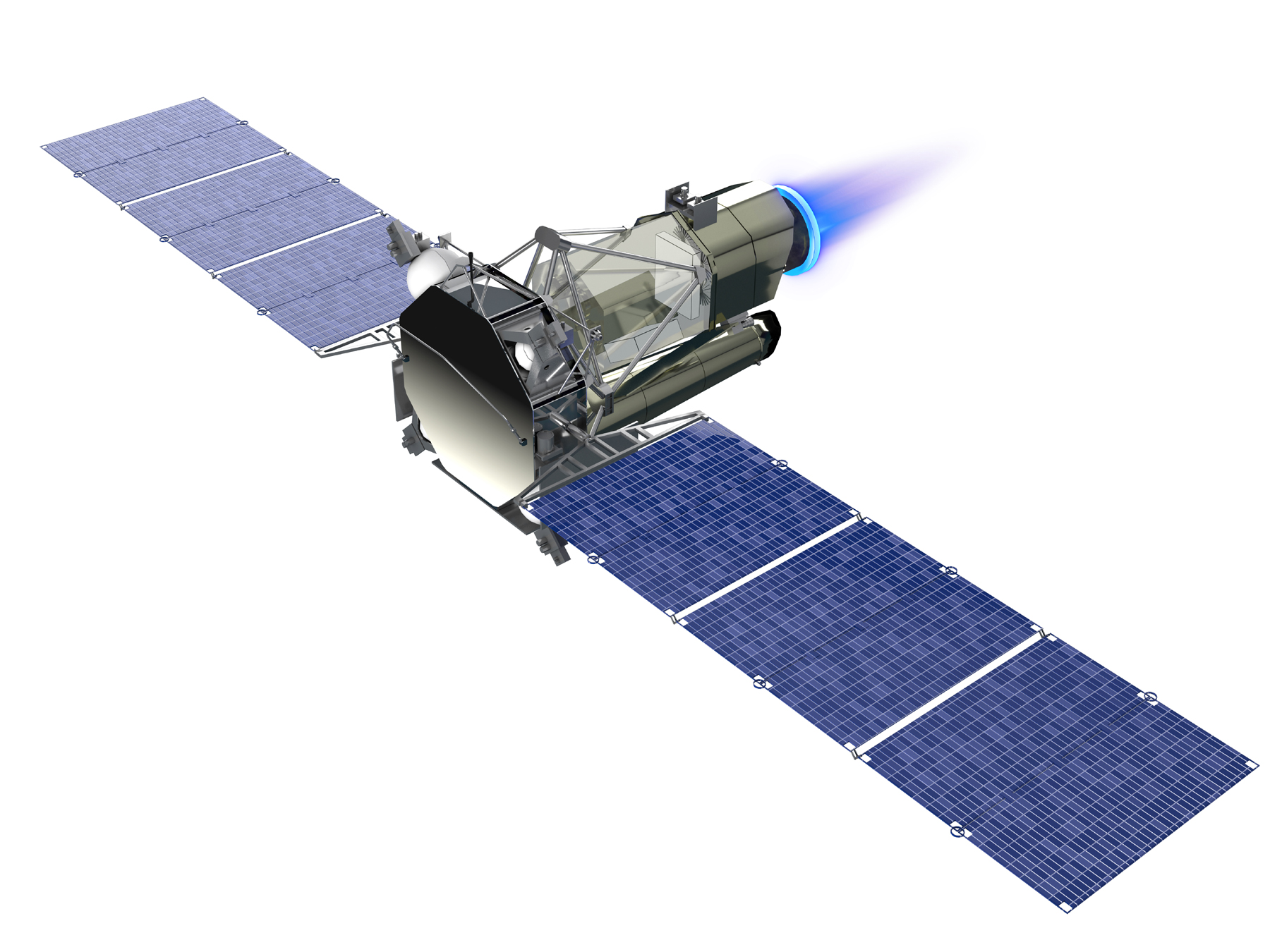 Electric propulsion test equipment Thrust balance
Communication bus qualification