DG 10 011 0 - Leak test bench for bipolar plates PEM & SOFC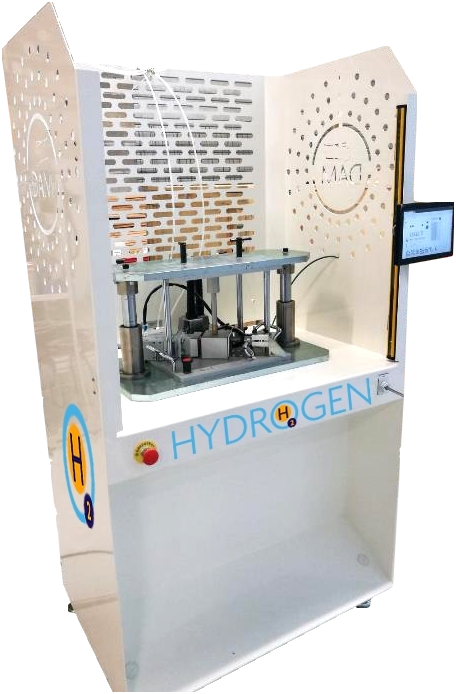 DAM Group developped a range of leak test platform able to perform on any hydrogen component. We updates our processes and hardware to comply with fuel cell leak precises requirements.
This platform DG1010 H2 is the small capacity bench of our leak range.
It allows a considerable reduction in cycle time.
Integration of a database for UUT test results
Create, save and deploy your test sequence
Manage and track your production
Interchangeable tooling
Open interfaces, 4.0 Industry
Plug & play
Prix compétitif : machine fabriquée de A & Z par DAM Group
Délais de livraison rapides
Optimisation des coûts
Évolutive grâce à la mise à jour des microprogrammes et de l'interface utilisateur web
Autonome (interface intuitive et conception UX) dans l'évolution
Limite les pièces de rechange, pas de stock
Machine Industrie 4.0
Range of leak test pressure 0-6 Bars
Clamping : 2000kg
Sequence Data saving XLM ( >100 sequence)
DUT Loading Manual / Robot/Cobot
Web Service API Accesible by Web Service
Training
Aftersales service
Maintenance
Options on specifications
Download data sheet