Hydraulic test bench for gearbox, clutch, module, solenoid valve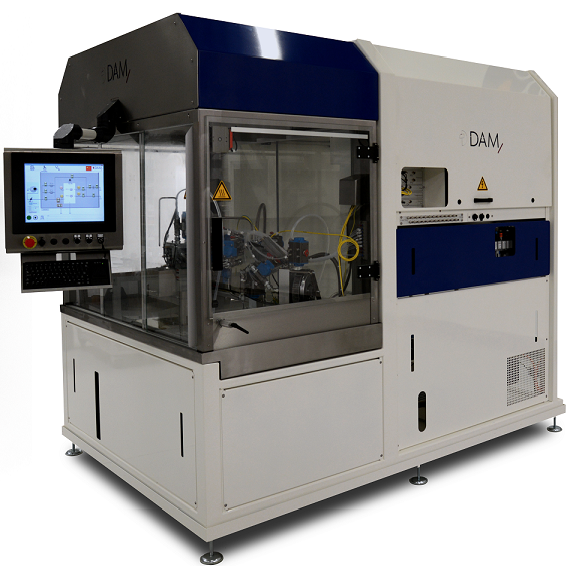 Our client is an automotive supplier who manufactures transmission systems, gearbox components, turbochargers, electric motors.
The client consulted us to realize a test bench audit of the production of a high flow rate direct acting variable force solenoid valve (VFS) for the control of clutch pressure in a DCT transmission.
This test bench is located in the laboratory in order to :
control production
perform more accurate tests
test defective components following customer returns
Based on our modular machine concept with interchangeable tooling, DAM Group has developed a new innovative hydraulic bench, version 3 of our hydraulic modular bench.
We have taken the opportunity to realize a new design that will serve us for all new developments in hydraulic component testing.
Download data sheet
Optimization of space (for transport and layout)
Easy access for the operator/engineer in loading parts
Flexible interface that can be used to integrate a climatic chamber or production tooling
Real-time system integration for precise pressure or pressure differential control
Optimization of functions and hardware used (cost reduction)
Creation of an electronic board thanks to DACTEM allowing the optimization of the wiring and the flexibility for our customer.
Use of a Framework for Code Uniformity and Reuse (DQMH)
Object Oriented Programming to Limit Hardware Dependencies
Flexibility of use for the user (possibility to simulate tests, etc.)